Trades Skill Training & Development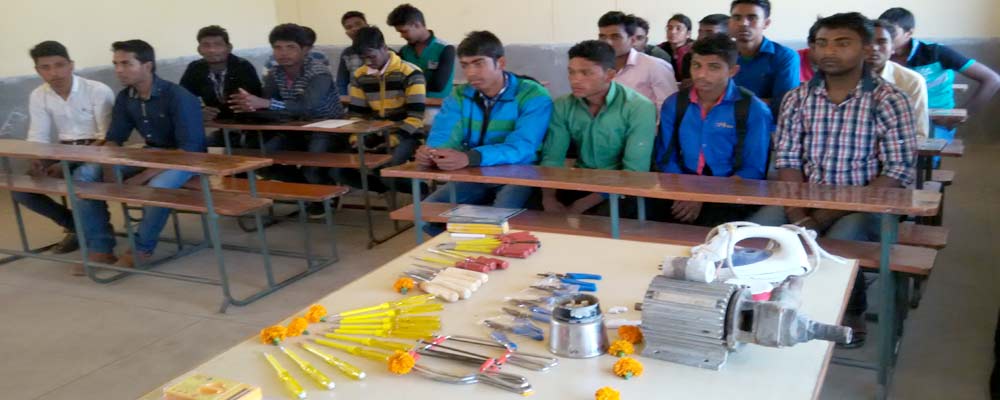 TCI Foundation Skill Development Centre situated at village Jamhar, Block Kara, Distt. Khunti (Jharkhand) imparts vocational skill development training to youngsters of tribal region enabling them to be self-sustainable and contribute in the nation's development. TCI Foundation in FY 2015-16 collaborated with NIIT and Laurus Edutech to impart trainings to the boys and girls of Jharkhand.
Laurus Edutech was engaged to provide skill development training to youngsters of Jharkhand by implementation of vocational skills program for the trade pertaining to wireman control panel jobs (Wireman Control Panel Training Program) in compliance with National Skill Development Council syllabus with goals and objectives to:
Provide vocational training to enable students with skill to earn a sustainable livelihood;
Provide career opportunities for candidates falling Below Poverty Line (BPL) threshold, as prescribed by the relevant government authorities;
Outcome based learning;
Skill based and industry specific training.