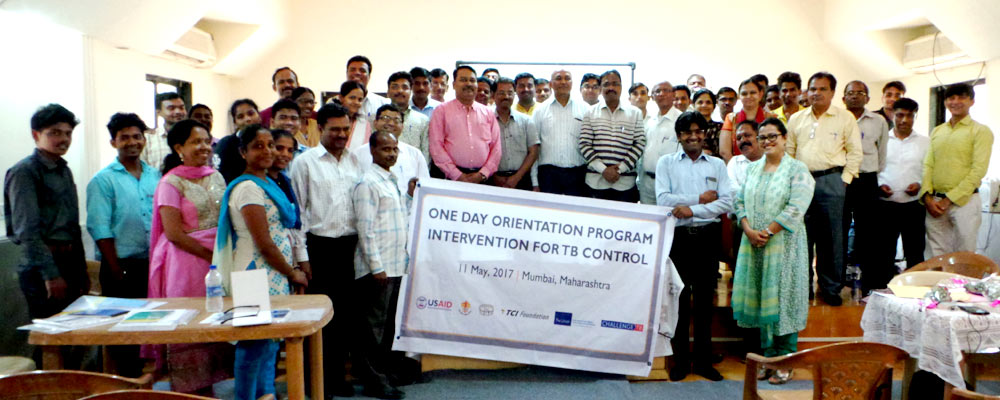 Tuberculosis (TB) is a silently killing disease, with an estimation of approximately 2.2 million annual cases only in India, the highest number of deaths from TB anywhere in the world. TCI Foundation, has collaborated with the International Union Against Tuberculosis and Lung Disease to help India in its fight against TB. At the national level, TCI Foundation supports the Government of India's Call to Action For a TB-Free India to end TB in India. This will be achieved by encouraging the adoption and implementation of best practices for the prevention, detection and treatment of TB as well as by raising awareness to reduce the social stigma associated with the disease and empowering communities.
TCI Foundation has core expertise in Health Concerns and is actively engaged in implementation of HIV/AIDS control amongst truckers, migrants, mechanics, their families and allied populations in 12 States of India; where TB is the most common opportunistic infection affecting HIV-seropositive individuals; the drivers are more susceptible and most potent career of infections from one place to other.
TCI Foundation is in the process of integration of TB Free India program in its existing clinics setup across the nation, by utilizing the existing facilities & medical and para medical staff, on following components.
Introduction of "Drivers Passport" system to track the infected mobile population for timely and correct treatment and to avoid duplicity of TB testing.
Identification of symptomatic/suspected TB cases and their referral to nearby government DMC facility for confirmatory tests and treatment.
Work as DOTS Centre for the benefit of truckers, mechanics, migrants & allied populations.
Dissemination of tuberculosis prevention education & information through counsellors, outreach workers and peers to over 3 lacs truckers and allied population per year.
Implementation of workplace policy to cover around 3000 workforce across the country.