Transystem Education Grant-in-Aid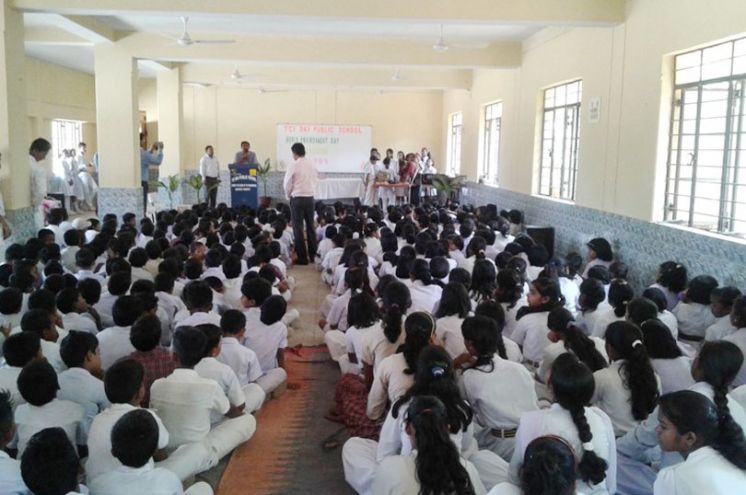 TCI-DAV Pubic School under TCI Foundation, being located in remote area of Jharkhand is always in forefront to educate the tribal area children in the Kara Block of Distt. Khunti. The school has gradually gained students strength of more than 613 in the academic year 2016-17. The school was in media limelight for its achievement in sports and extracurricular activities. Ms Apporva Surin won Silver Medal in 100m race in DAV National Sports held in Ranchi and was selected for participation in Zonal competitions. The school was credited with CGPA of 9.8 in the academic session 2015-16. The school along with education also involved students in social activities by celebrating World Environment Day, World Sanitation Day, Swach Bharat Abhiyan and other initiatives.
The Transystem Logistics Internationa-l Limited initiated Educational Grant-in-Aid of worth Rs. 5,00,000/- (five lakh rupees) to the deserving and economically weaker students of TCI-DAV Public School for the academic year 2016-17. The grant-in-aid was awarded to the students after rigorous evaluation of economic status of their families and consideration of merit after conduct of competitive exam and sports trials in the school in the presence of parents and village authorities.
TCI-DAV School was evaluated by Central Board of Secondary Examination (CBSE) and was awarded its recognition for next five academic years.