Blood Donation Drive Across India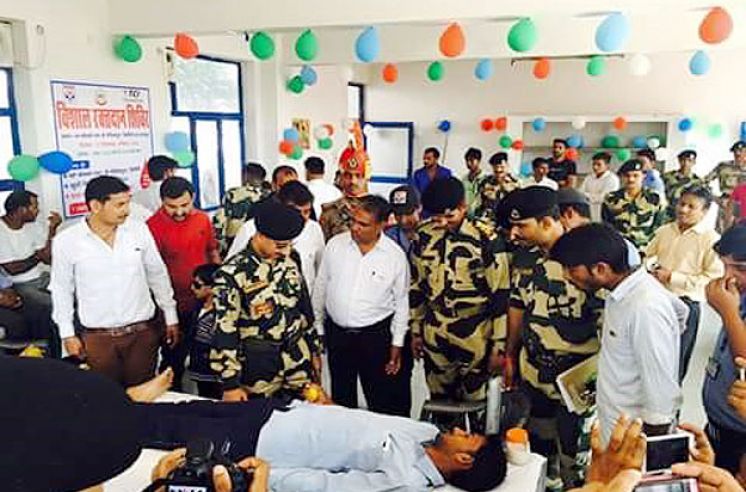 To commemorate the death anniversary of TCI Founder Sh. P.D. Agarwal, blood donation camps were organized by TCI Foundation in joint collaboration with National AIDS Control Organization (NACO) and TCIL. The camps were organized at Ludhiana, Chandigarh, Haridwar, Vashi, Bhiwandi, Ruderapur, Jaipur, Pata, Kanpur and Bhilwara, wherein 274 units of blood were donated by the volunteer. It was heartfelt that Indian Army officials voluntarily donated blood at the camp organized at TCI Foundation Clinic Jaipur powered by Government Undertaking Hindustan Petroleum Corporation of India Limited (HPCL), and above all the record breaking blood donation of 87 units was recorded at TCIF Clinic at Jaipur managed by Project Manager Mr. Laxmikant Sharma under supervision of Program Officer Mr. Punit Gupta.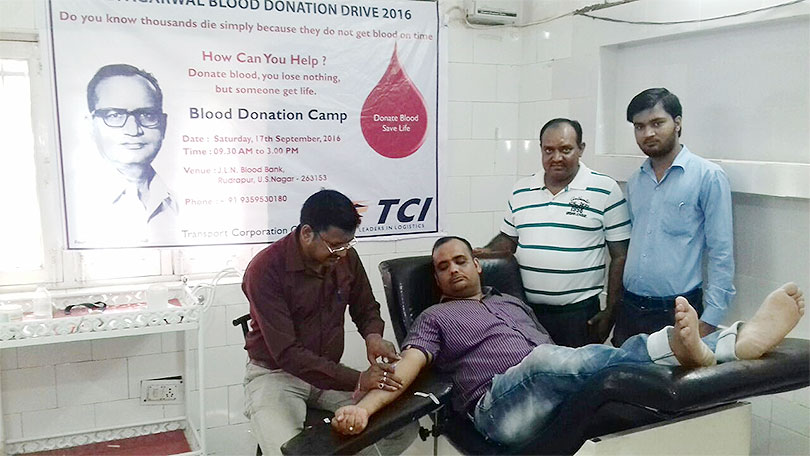 The Foundation has enacted Blood Donation Policy which shall be implemented across all centres of TCI Foundation as well as offices of TCIL. Blood donation databank has been developed at TCI Foundation Headquarters which shall be comprising of details of the donors and a nodal officer of TCI Foundation shall be in direct liaison with blood banks and NACO to manage the requirement of blood units for TCI and TCIF employees, in case of emergency.